Koeber's installs Mirage hardwood flooring almost on a weekly basis. Why? Because it is top quality in the hardwood flooring industry. Everything from the finish to the construction is flawless. The beauty of Mirage is we order it custom to the look you want! You choose the stain, wood type, width of boards, solid or engineered construction, and semi-gloss or Cashmere/Matte finish! Take a look at a few of our customer favorites: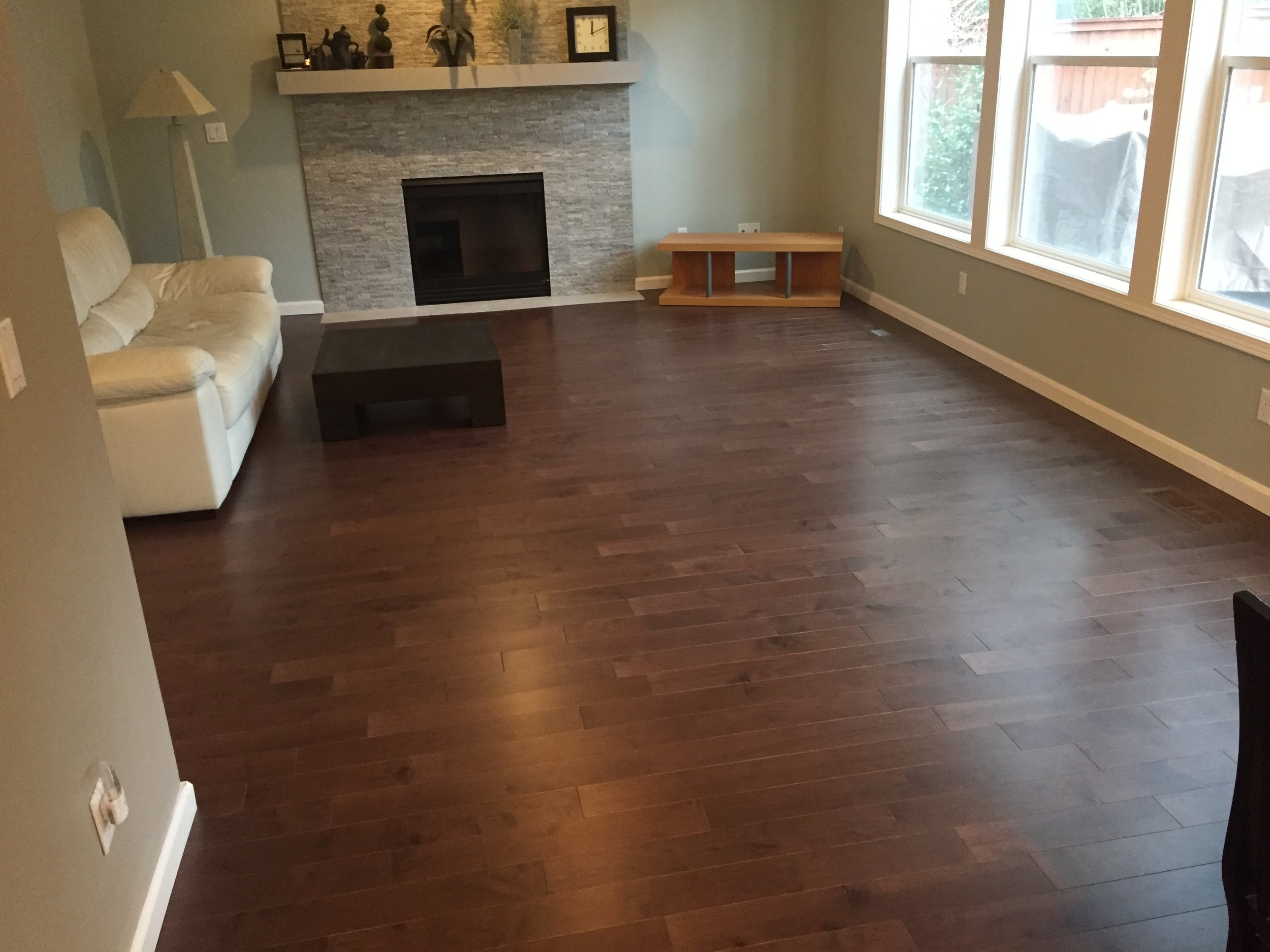 Our customers love the Umbria stain for its deep color. The maple grain create a sleek "wow" look! It's also available in an oak and birch!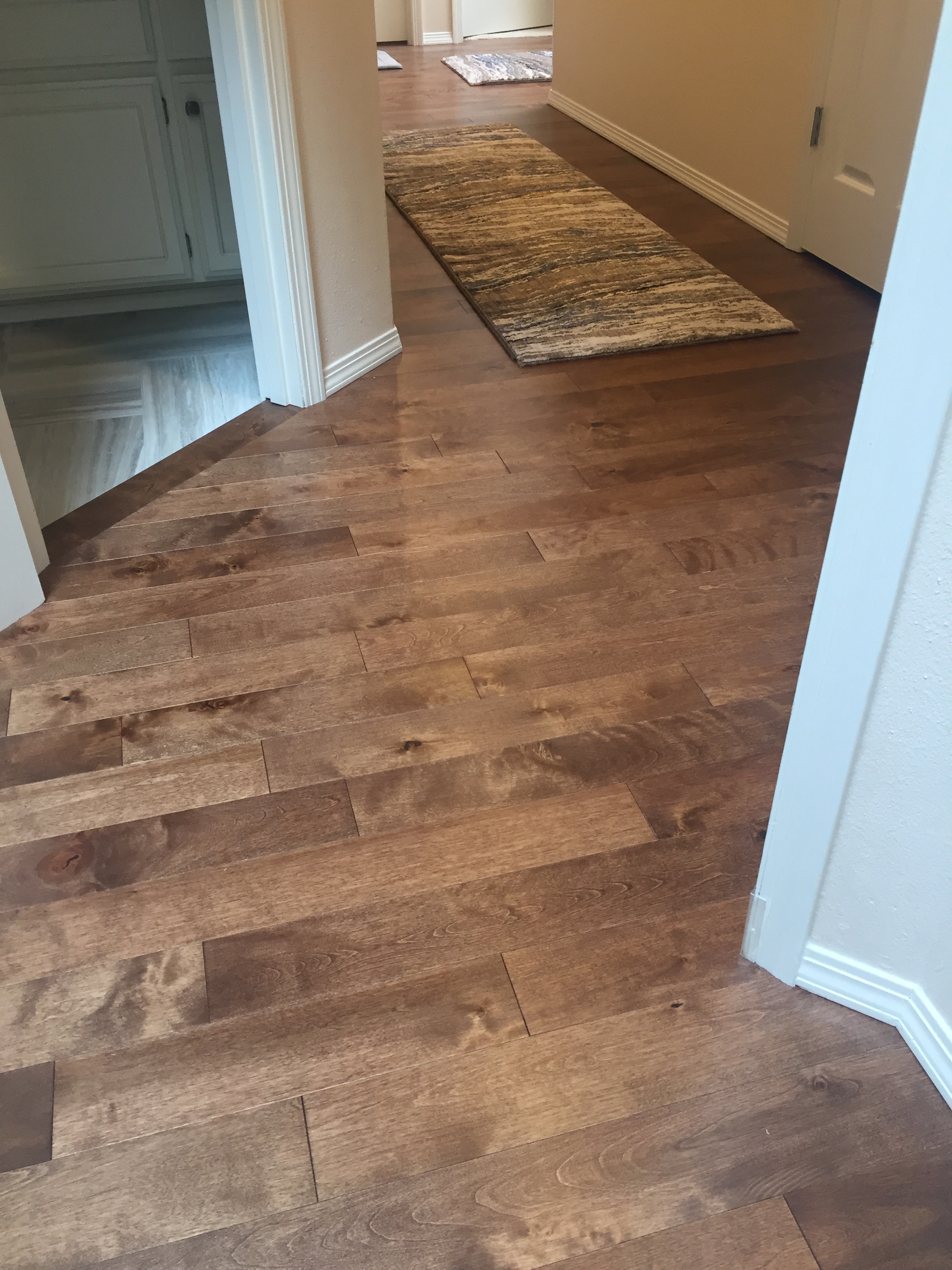 The Praline stain is available in a Maple and Birch. The rich mix of colors and variation will give your floor a WOW look.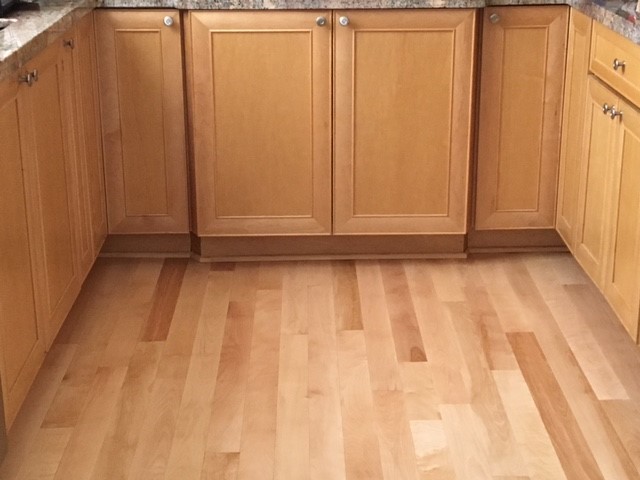 How can you go wrong with a natural wood look? Maple has a natural variation that is stunning.
Nougat is a mixed stain between gray and beige. We have installed it in homes with cool grey tones and homes with warm beige. It seems to blend with everything! Check out the Birch Nougat below.
Birch takes the stain a bit differently than a maple. The stain appears a little darker and varies in color much more. What a neat mix of a deep brown and gray!
You can always view more brands, styles and installations by Koeber's on our hardwood page. Or for the entire collection and more specifics on the Mirage Brand itself, visit the Miragefloors website.