Giving Back
Rooting on the community is what we do best. We believe in order to make a difference in the community we must give back. You may see our Koeber's crew at neighborhood clean up days, fundraiser sports tournaments, silent auctions and more.
This year we plan to host an event to give away free classroom area rugs to local Beaverton school district teachers!
Find out more…
Good Neighbor Center Donation
During our 2019 spring sale, we collected donations for the Tigard Good Neighbor Center
Play.Fit.Fun Donations
We collected equipment for Play Fit Fun, a program encouraging movement in local youth. In addition, much of the equipment will be donated to low income youth.
Great Bed Race of Beaverton
Koebers raced a homemade bed on wheels in support of Family Promise of Beaverton during the 2018 Great Bed Race!
Change4Beaverton
We hosted a change jar for Leadership Beaverton's class project Change4Beaverton fundraiser. The funds were donated to 4 local non-profits.
Carpet Baggers at HR4HY
2015 Carpet Baggers team at the Homeruns for Homeless youth Kickball tournament.
2016 Customer Appreciation Donations
Every year during our customer appreciation event, customers are encouraged to bring a donation item for our chosen beneficiary. 2016's beneficiary was Camp Courage, a local non-profit sending care packages to active serving US military members around the world.
Beaverton Awareness Day
We proudly sponsored 2016's Beaverton Awareness Day hosted by Jill's Leadership Beaverton class.
Boxers for Beaverton
At our customer appreciation we asked for customers to donate boxers, briefs and pajamas for the St. Mary's Home for troubled boys. Our customers rocked it!
Fastpitch Cares
A couple of our owners are on the board for a non-profit softball tournament raising funds for Doernbecher children's cancer research. Koeber's was a proud sponsor of the event.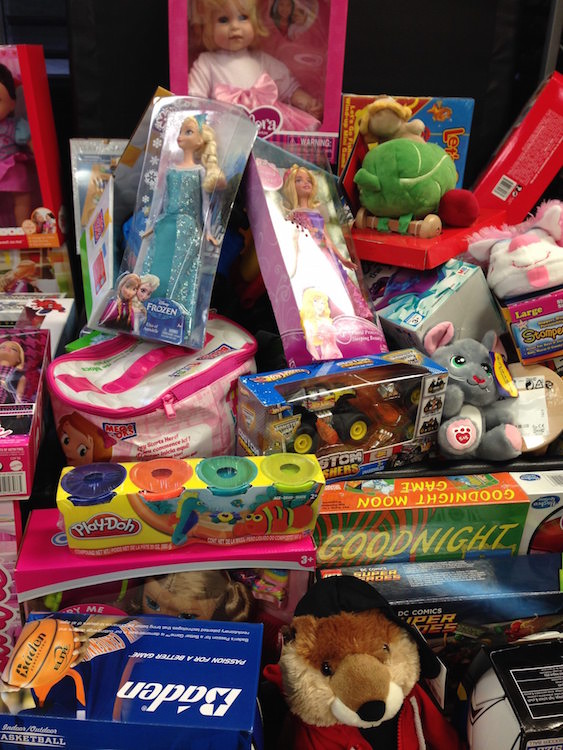 Toys for Tots
We hosted a toy drive drop of for the holiday season. Most of our donations were from customers, they are the best!
Homeruns for Homeless Youth
We earned "Best Cheer Squad" during the 2016 Homeruns for Homeless Youth kickball fundraiser tournament. We are excited to participate again this June! One of our employees, Georgie is on the planning board for the event.
Beaverton Clean Up Day
The Koeber's crew hit the streets with other volunteers in Beaverton to clean up the neighborhoods near Vose Elementary School.
School Supplies to Vose Elementary
The Leadership beaverton class including our Ashley, dropping off school supply donations.